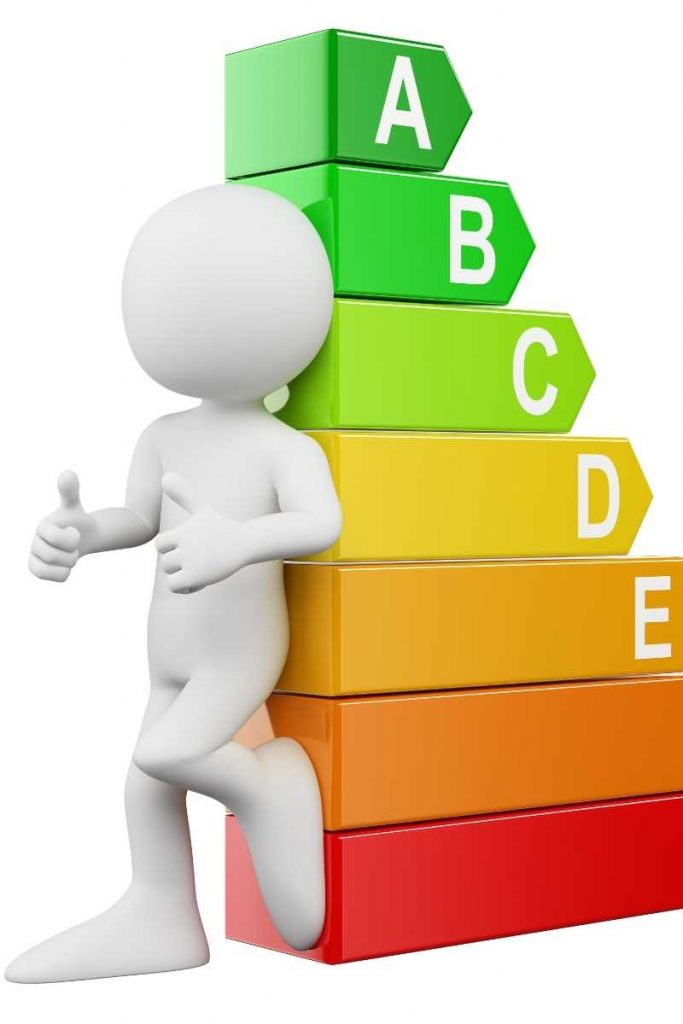 Do you need a non-domestic EPC (Commercial Energy Performance Certificate)? 
London Landlord Certifications has a group of non-domestic EPC assessors who can carry out all the necessary checks with minimal delay. If you own commercial property in London and Essex and need a commercial EPC certificate, look no further than London Landlord Certifications.
London Landlord Certifications delivers hundreds for existing buildings and offers non-domestic energy performance certificates for all new commercial buildings.
A Non-Domestic EPC reflects energy efficiency for a new commercial building based on an asset rate that can be measured against comparable new buildings or existing commercial buildings.
You must have a valid EPC before your property is placed on the market if you want to sell or let your commercial property. Contact London Landlord Certifications now.
What is a non-domestic EPC?
It is a certificate of non-domestic energy performance (EPC) that confirms the energy efficiency of non-domestic and commercial properties. For all non-domestic dwellings during building, sale or rent, non-domestic EPC is a report needed.
The energy performance certificate provides you with an opportunity to increase the marketability and value of your property. The value of the property is directly linked to the efficiency of the property in leasing and sales.
What must an EPC for a non-dwelling contain?
The EPCs can include several other key pieces of information in addition to asset rating:
This contains the single reference number of the certificate report.
The building address and the date on which the certificate is given.
The name of the certified energy assessor, the name and address of the assessor's employer or the name in which the assessor trades (if self-employed), and the name of the approved accreditation scheme of which the energy assessor is a member are all included in this section.
The certificate comes with a report that includes cost-effective suggestions for improving energy ratings.
Do I need a non-domestic EPC for my commercial premises?
If you're selling or letting a commercial property in its entirety, you'll need a non-domestic EPC, according to Article 7 of the Energy Performance of Buildings (Certificates and Inspections) Regulations. Assume, however, that the structure contains sections that have been built or altered to be used separately.
Individual EPCs are also suitable in this case (assuming the heating systems are also separate), but a communal EPC will be needed.
If only a portion of a commercial building with a universal heating system is being let or sold, an EPC may be prepared for the whole building or for the individual premises being disposed of, as is often the case.
What happens if I do not comply with the regulations?
When selling or renting a non-dwelling, the penalty for failing to include an EPC to any prospective buyer or occupant is set at 12.5% of the building's rateable value, with a default penalty of £750 if the formula cannot be enforced. The range of fines under this formula is set at £500 for the minimum and £5,000 for the limit.
If a copy of the EPC is not sent to an enforcement officer within seven days then another penalty will be imposed. The is set £200. If a person feels it should not be released, he should request a revised notice of a penalty charge.
If they are not happy with the results of the assessment, they can file an appeal with the county court within 28 days of receiving the notice from the local authority confirming the penalty charge notice.
Any individual interested in the building or working in it is responsible for cooperating with any seller or prospective owner to the extent necessary to enable them to comply with any regulatory requirement of an EPC and to allow the access to any appointed energy assessor.
How much will an EPC cost?
The cost can vary depending on a variety of factors, including the building's size, location, and age—a commercial EPC certificate costs between £150 and £550 on average.

Do I need a new EPC every time I sell or rent out my building?
Any prospective buyer or tenant may request a copy of the building's EPC as long as it is legitimate. An EPC is valid for ten years and can be given to any prospective buyer or tenant during that period. If a more recent EPC has been lodged on the central registry, this EPC is no longer valid.
When does this change come into force?
This change comes into force on 9 January 2013.
How to get a non-domestic energy performance certificate or commercial EPC?
You can get it from an energy assessor. In fact, you can contact London Landlord Certifications for the assessment to produce EPC for you.
Does The requirement to display an EPC apply to all buildings or building units?
No, only commercial properties greater than 500m² that are regularly visited by the public and have previously received an EPC are eligible.

Who can produce a non-domestic EPC for a non-dwelling when the building is sold, constructed or rented out?
A non-dwelling energy assessment must be conducted by an energy assessor who is a current member of an accreditation scheme.
Self-employed energy assessors, employees of service organisations such as surveyors or energy providers, and employees of the landlord or owner are all options.
The energy assessors will look at the following aspects of a property to determine its energy efficiency: the materials used in its construction, the heating systems installed, the cooling and ventilation systems, and even the lighting systems. It isn't a building survey because it doesn't comment on the condition.
Assume you implement these suggestions with legislation and government policy aimed at promoting greener energy. In that case, the value of your property will almost certainly rise, whether in terms of rent or sale price. It might be worthwhile to renew the EPC to illustrate this, based on the changes made.
Energy assessors must work independently to ensure that the EPC is entered into the national non-domestic EPC database. Accreditation programmes must have sufficient provisions to ensure that the energy assessment is conducted independently.
If there is a conflict of interest, energy assessors must report it. A situation where the energy assessor has employment ties to the organisation or is connected to the individual who commissioned the EPC, for example, is a conflict of interest.
If energy assessors believe they have been asked to adopt policies that are in conflict with this, they must recognise conflicts of interest and raise issues with their accreditation scheme. As long as they are working under the supervision of a certified energy assessor, a group of people will work on collecting information for an energy assessment.
Where can I find an energy assessor?
You can hire assessors from London Landlord Certifications. A group of non-domestic energy assessors are ready to carry out the assessment for your premises. You can also find accredited energy assessors on the register website at: www.ndepcregister.com
Who needs commercial EPC certification?
A non-domestic EPC must be given to a prospective buyer or tenant at the earliest opportunity by the seller or landlord. The good buyer or the individual who takes up the tenancy must also be given a copy of the EPC from the non-domestic EPC registry.
Furthermore, before marketing a property for sale or rent, Real Estate actors such as Estate Agents and Letting Agents and other third parties must ensure that an EPC has been commissioned.
What is the energy performance indicator?
This is the energy efficiency rating that appears on the front page of domestic EPCs or the asset rating that appears on the front page of non-domestic EPCs.

How long is a non-domestic EPC valid for?
EPCs are valid for 10 years or until they are replaced by a newer one. If you have made any structural improvements or are selling the house, you may need a new EPC certificate.
Non-domestic EPCs must be shown in commercial buildings greater than 500m2 that are regularly visited by the public and where one has previously been created for sale, construction, or rental.
You must have a valid EPC before putting your commercial property on the market, whether you want to sell or rent it. This document may also be required by law at the time of contract exchange.
The Minimum Energy Efficiency Standard (MEES) must be met by the EPC (MEES).
It is illegal to start letting a Non-Domestic property with an EPC rating below E.
Does a new build property need non-domestic EPC?
A valid Commercial Energy Performance Certificate is required for all newly constructed commercial and residential properties (EPC). If a property is built, an energy performance assessment is conducted, and the EPC is produced, which assigns a score to the property based on its overall energy efficiency (From A to G).

Do I need EPC if I have done some modifications to a building?
If a building is changed to include more or less parts that are intended to be used separately, and the alteration requires the provision or extension of some of the fixed facilities for heating, hot water, air conditioning, or mechanical ventilation, the individual doing the work must give an EPC to the building's owner after the work is completed.
Internal renovations such as new heating, hot water, air conditioning, or mechanical ventilation would not necessitate an EPC unless the structures were also divided into more or less sections for different use.
Any renovation, on the other hand, will be governed by the relevant Building Regulations.

Do you have to act on the recommendations?
The building owner or landlord is not required to implement the guidelines for energy efficiency improvements. Taking action on the recommendations, on the other hand, is likely to increase the building's energy efficiency, lower fuel costs, minimise carbon emissions, and make it more appealing to prospective customers or tenants.
What does a non-domestic EPC assessment include?
an EPC assessment includes:
Analysing the data and determining the various zones of the building, as well as their dimensions (either as verified from plans or as measured).
Building plans can be a good source of this knowledge.
The activities carried out inside the zones, such as office space, kitchens, retail space, storage, and so on; the heating and ventilation systems for each zone, including system type,, controls, metering, fuel used, and so on.
For each zone, the lighting and controls are different.
The fabric of the building and the thermal quality of the materials used, such as the floors, walls, roof and glazing.
Related services:
Sources and references: