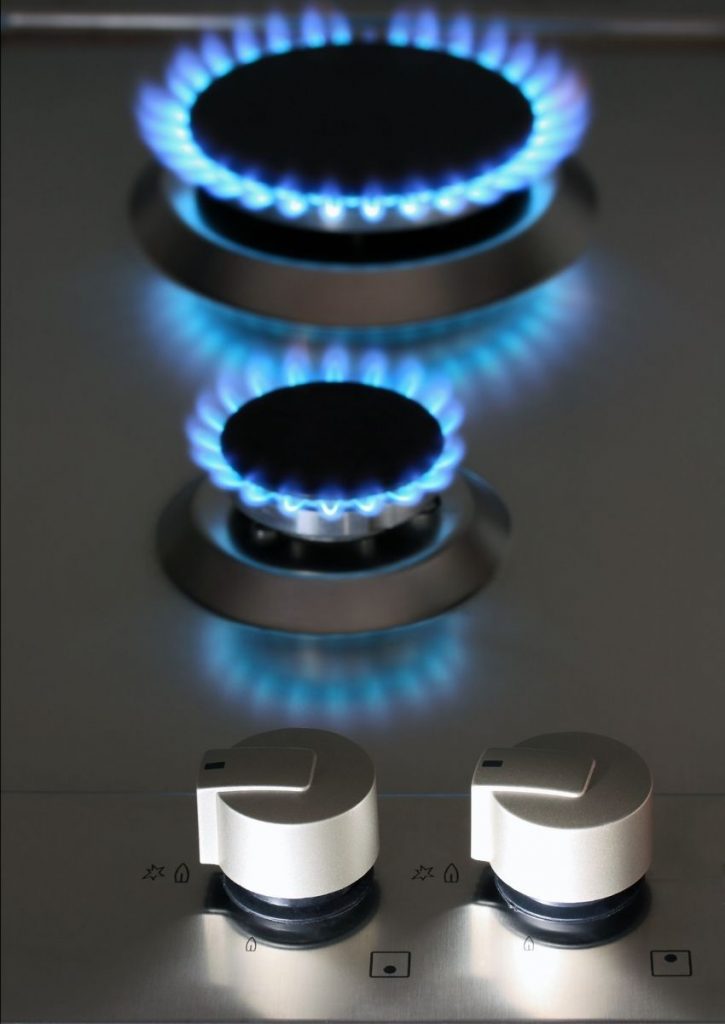 London Landlord Certifications has a group of engineers to provide gas safety certificate. If you are a landlord and homeowner in Greater London, Essex, Sussex and Surrey, London Landlord Certifications is here for you. Contact now to get your gas certificate for your home and rental properties.
A gas safety certificate is required by law to ensure that installations are in good working order and do not pose a threat to human life. In fact, a gas leak caused by a faulty gas appliance greatly increases the risk of fire and toxic gas inhalation. For insurance purposes, a valid certificate is also required. Without it, it would almost certainly not pay out in the event of a claim.
If you're renting out a property, you must have the gas appliances inspected and certified by a Gas Safe registered engineer.
It will also be difficult to sell your home unless you can demonstrate that your gas appliances are safe.
Book Your Gas Safety Certificate in London.
Are you a landlord? It's essential to have your gas check done because of your legal responsibility. Get your gas safety certificates or CP12 now.
What is a gas certificate?
A gas certificate is a record. It's a certificate that proves a home's appliances and gas systems have been inspected by a Gas Safe-register. It's important to remember that the Gas Safe Register is the official body that keeps track of all registered engineers who can work on boilers and other gas appliances.
The gas engineer will inspect the appliances and look for the following things:
Gas appliances are set to the proper setting and operating pressure, and they burn properly.
The appliance's harmful gases are safely vented to the outside air.
Ensure that all ventilation routes are clear and operational.
That all of the safety equipment is in good working order.
Prices:
CP12 / Gas Certificates –CP12- Up to 2 appliances and meter check, start from £ 130 ( Offer: from £85 ).
Any additional Gas Appliance From £15 each.
Popular Deals: Boiler Service and certificate £ 125.
All prices are subject to VAT.
Commercial Gas Certificate Start From £ 165, Please visit: Commercial Certificate .
Related Gas Services:
Cooker installations From £85.
Installations of gas hob from £120.
Inspection hatches installation (supply and fit From £150 each).
Landlord Gas Safety Record:
A landlord must ensure the tenant's safety while renting out a residential property in London and in the UK. You'll need to have the registered gas engineers do an annual safety check on your gas appliances and gas system. A record of this is required for all tenants.

The record will show:
Details about the engineer who performed the inspections and a description and location of each appliance or flue that was checked.
The date on which the inspections were performed.
The address of the property.
Your name and address (or, if applicable, the address of an agent).
Any action or work that is required to ensure the safety of others.
The results of the tests that were done on each gas appliance.
You will need to make sure that the gas pipework in your rental property is maintained as well. When you request a gas safety check, the HSE recommends that you ask your Gas Safe registered engineer to:
The entire gas system, including installation pipework, must be tested for tightness.
Do a visual examination of the pipeline (so far as is reasonably practicable).
You can look at the Landlord Gas Record as an example. Download it here.
How long does a landlord's gas safety record last for?
The records are only valid for one year, and landlords should keep their records for two years.
What are your landlord responsibilities?
You must also ensure that all gas appliances, chimneys, and flues are in good working order under the gas safety regulations (Installation and Use Regulations 1998. The three main things you need to worry about if you are a landlord:
Landlord's gas safety checks
Gas appliances and flues need to be inspected annually to ensure tenants' safety. You will be issued a Landlord Gas Record detailing all the inspections and tests that were performed. Landlord's gas certificates can also be referred to as a CP12 certificate.
A gas safety check can be scheduled at any time between 10 and 12 months after the previous one, without affecting the original check's expiration date. You'll get a new deadline date if it's less than 10 or more than 12 months since your last check.
You are not responsible for gas appliances that owned by your tenants. Also, you have no obligation to maintain any appliance's flues that are solely connected to the tenants' appliances. However, you still need to ensure the safety of all other flues.
Record
It is a requirement that after your annual Landlord Gas Safety Check, you must provide a copy of this record to your tenants. Most importantly, law states that a copy of your gas safety record is provided to your current tenants within 28 days of the check date of the landlord's inspection and given to new tenants as well at the start of their tenancy.
Just make sure that a copy of your record is clearly displayed in the property, especially if the rental period is under 28 days. These records must be kept until two further checks have been completed.
Maintenance of your gas system
Keep all flues, chimneys, gas, gas pipes, and gas appliances in good condition at all times. See what the appliance manufacturer says. If you don't have this, we'd suggest a service every year unless your gas engineer advises you otherwise.
The annual gas safety inspection does not cover installation pipework. When you request a check, the HSE recommends that you ask your engineer to test for tightness on the whole gas system and visually examine the pipework.
No specific guidelines are set for maintenance records but you should be able to demonstrate that you maintain the appliances, flues, pipework and repairs on a regular basis.
How do I get a gas safety certificate?
London Landlord Certifications has a group of gas engineers who can carry out gas safety inspections and issue a gas certificate for landlords and homeowners. You can obtain a gas certificate by asking an engineer for a gas safety inspection but make sure they're Gas safe register. Most importantly, London Landlord Certifications can fulfil the requirements. Here at LLC engineers use best gas engineer software to produce the report.
Do I need a gas safety certificate or CP12?
Yes. It is a legal requirement for the landlord to have a valid gas safety certificate. If you're working with an agent, you'll need to give them a copy of the CP12 before they can start bringing in new tenants.
The landlord is not responsible for the appliances that the tenants own.
There is no legal requirement for private homeowners and households to have a Gas Safety Certificate, but it is recommended that you do so for your own safety.
What is a Landlord Gas Safety Record?
A Landlord gas safety record is the documentation that may be given to you when engineers carry out a gas check. It's likely to depend on the work you've done – services or safety checks.
What does the inspection involve?
The gas safe registered engineer checks the gas appliances to ensure that they are safe and are not leaking either gas or carbon monoxide.
To start, the engineer will perform a visual inspection, as well as conducting the following checks:
Checking for obstruction in the chimneys and flues. If you have an open flue appliance, the engineer will carry out a flue flow and spillage test.
Check if the gas appliances and fittings are installed correctly according to regulations.
Check the ventilation.
Test on the gas appliances to see if they are working, burning gas correctly, as per the manufacturer's instructions.
Make a note of the make and model for each gas appliance.
I am landlord. What happens if I do not have a valid certificate?
The danger of gas or carbon monoxide leaks and regulation 1998 are taken very seriously. The landlords have a responsibility to provide a safe residence for those who reside in it. If they fail to do so, they can be fined, sentenced to prison, or both.
Failure to comply with Gas Safety Regulations may include:
The possibility of being fined up to £6,000 for each incident and/or imprisoned for a term of six months.
Insurance cover could be invalidated because of a lack of compliance.
If someone dies, then the party who is responsible can be prosecuted for manslaughter.
Which appliances need to be checked?
You must carry out a check on all gas appliances in your rental property that you provided to your tenants. When you make an appointment to have your gas inspection, you must state how many appliances you are using.
Who can issue a Gas Safety Certificate?
A Gas Safe Registered Engineer is required to conduct the inspection (previously known as CORGI registered). Before allowing a heating engineer to work in your home, check the gas engineer's ID card to see what work they are authorised to do.
What happens after the inspection?
Your engineer will give you a certificate after the inspection. But it can take up to 72 hours to be sent across. You can request your engineer to speed up the process.
How long does the inspection take?
This will vary based on the number of appliances and the accessibility of the appliances. A typical inspection is somewhere around 30 to 45 minutes long.
Can you fail the inspection?
In fact, Performing an inspection on the property is not always sufficient. Before tenants can move in, the engineer must certify that all appliances in the property are safe to use (or remain in the property).
Why did your Gas Certification fail?
It can be for different reasons. For example, you might have installed your appliance unsafely, gas leak, CO issues, inadequate ventilation, unsafe flue or your appliance burning gas excessively.
Using the codes listed below, your gas engineer will explain the findings of each failure (if any):
At-Risk (AR)
Classification means a recognised dangerous condition exists without further findings. Once a dangerous fault has been discovered with your permission, the engineer will turn off the appliance until it is fixed. A cap may not reduce the risk in any significant way. If this is the case, an engineer will notify you who can help.
Immediate Dangerous (ID)
It is taken as an immediate threat to human life and property if it is left operational. With your permission, the engineer will disconnect the appliance or installations. In fact, you will not be able to use the appliance until it is repaired and made safe.
If you do not give your engineer permission and If your appliance and installation are still connected, the engineer will contact the emergency service provider. The ESP will exercise legal rights to shut off the natural gas supply and make the problem safe. The gas emergency service provider (ESP) may then disconnect the gas supply to the property. Of course, this does not apply to LPG installations.
Not to Current Standard (NCS)
The gas safe engineers will not need to write a warning notice if you have something not complying current standard. But they will certainly inform you. Once an appliance has been identified as NCS, it is safe. Due to new industry standards, existing installations may not always meet the current safety requirements. It is possible to improve the installation to meet the current quality standards. If the work was done recently, then you should contact the engineer. For older installations, your gas expert can tell you whether the installation is current.
Is it a legal obligation for Landlords?
Yes. The landlord has an obligation to look after the property and the tenants.
I am a homeowner. Do I need one?
Having a peaceful home is essential. That is why it is important to check your gas appliances and gas system regularly.
Why do I need a gas safety certificate?
There is a legal requirement for every landlord to have a gas safety record in the UK if gas appliances are present. By getting a Gas Safety Certificate proves that all gas appliances comply with safety guidelines equally.
A landlord's gas certificate also referred to as the gas safety record. It is a law of the Gas Installation and Use Regulations, 1998. All gas appliances in a rented property must be inspected annually, with a gas safety record kept and provided to tenants.
When you hire gas engineers, please make sure they are registered to the Gas Safe Register. The gas safe register is to protect the public from unsafe gas work.
How much does a gas safety certificate or landlord's gas safety cost?
The cost will vary depending on who does your gas safety check annually. Also, the gas safety cost depends on the type of gas appliances and their brand and where your properties are located. The average cost of a gas certificate is £65 plus VAT. Please contact Upkeepone for more information and get an accurate cost of the gas certificate.
How long does a gas certificate / landlord safety record last?
The gas safety certificate lasts only 12 months.
How long do I need to keep my gas safety certificate?
If you're a landlord, you have to keep your safety record for at least 2 years. However, some are keeping the record online, you should do the same.
I'm not a landlord – what documentation can I expect?
It doesn't necessarily mean you won't receive any paperwork from your Gas Safe registered engineer. This is an actual industry standard operating procedure for gas engineers to provide you with some form of record, even if it's not as detailed as a Landlord's Gas Safety Record.
You should talk to your Gas Safe registered engineer ahead of time, so you know what to expect from them.
Gas Boiler Service
Keeping up with regular maintenance is imperative to ensure the appliance's safe and efficient operation and identify any minor issues that may grow into more serious problems.
The length of service depends on the complexity of the system and how easily the engineer can gain access to it. Select a Gas Safe registered engineer to keep your boiler in top condition.
You should not forget to ask your engineer for the service record after the boiler service is finished. Standard annual boiler service costs typically range from £75-105.
Find out more about the Gas Boiler Service here.
Sources and references: