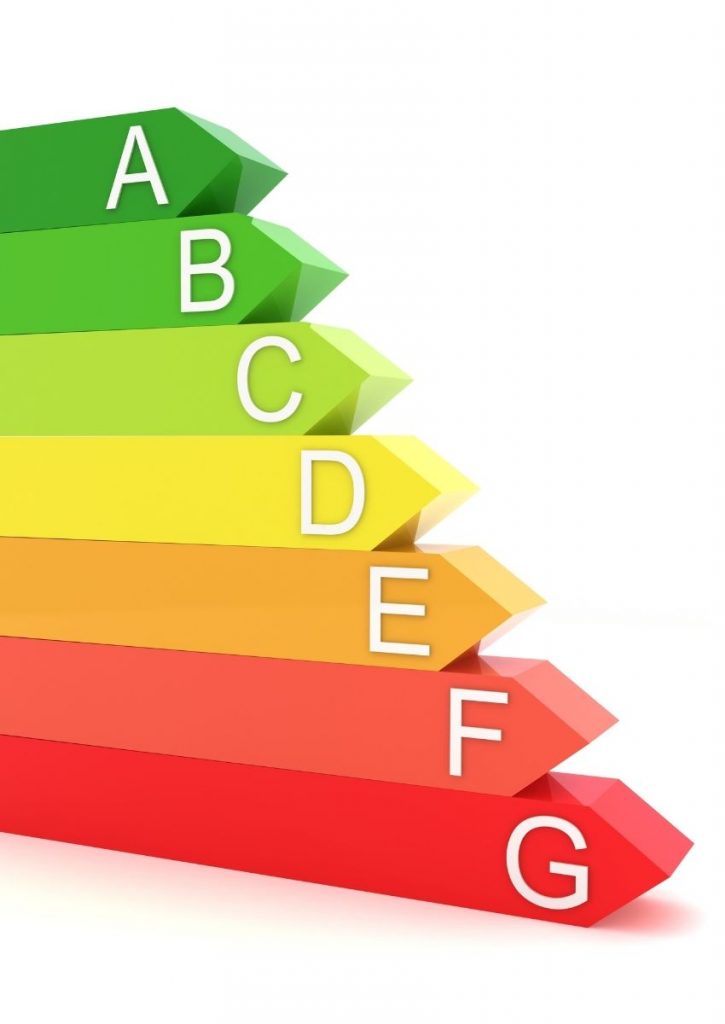 Are you looking to get an EPC / Energy performance certificate? Choosing EPC assessors can be hard for any one, let alone when you don't have background of energy assessment. Maybe you've tried Googling EPC certificates near me or Energy performance certificate near me in the hope that you'll find someone who is local and hopefully has a good reputation. Look no further, London Landlord Certifications has qualified energy assessors to carry out an assessment and provide an EPC certificate. Get a local EPC assessor near you.
EPC's are legally required regardless of whether you're selling or renting the property. In fact, with rising energy costs, having an EPC is the most critical factor in owning or renting a new property.
London Landlord Certifications provides EPCs to homeowners, landlords and businesses in London and surrounding.
When you hire highly qualified domestic energy Assessors at London Landlord Certifications, collect vital information about your property's energy efficiency and provide you with an energy performance certificate (EPC) at a reasonable price.

Whether it is a commercial or residential property, you can depend on the energy assessment team to get the job done quickly and efficiently.
London Landlord Certifications offers a fast, friendly and honest service that is 100% customer focused.
This is effective as of 9 January 2013, every landlord and property manager who advertises for either the sale or rental of property must include the building's energy efficiency rating in their ads. This includes books, brochures, internet advertisements, and advertisements in magazines and newspapers.
What is an Energy Performance Certificate (EPC)?
An EPC is a report that evaluates the energy efficiency of a property. Most importantly, an EPC provides people who want to buy or rent property to indicate the property's overall energy efficiency. There will be a certificate on the property detailing its typical energy costs and suggesting energy-saving methods.
How do I get an EPC near me?
The domestic and commercial energy assessors produce the EPC. London Landlord Certifications can assess your property and issue an Energy performance certificate (EPC. Contact now and hire qualified assessors near you. Please note, only certified and qualified Domestic Energy Assessors can prepare Energy Performance Certificates. Upkeepone fulfils the requirements.
EPC Costs / Prices:
Energy Performance Certificate (EPC)- from £65
1 bed from £70
2 bedrooms from £75
3 bedrooms from £85
4 bedrooms from £95
5 bedrooms from £105
More than 5 beds, please call office.
All prices are subject to VAT.
Do you need a non-domestic energy performance certificate? Please check commercial EPC.
How much does an EPC cost?
The cost of an EPC can vary. It depends on several factors, such as the property type, how many bedrooms it has, and your property's location. The average cost of the EPC ranges from £45 -£120.00+VAT. To get the best EPC cost, get the assessment directly from London Landlord Certifications rather than through an estate agent.
When do I need an EPC certificate?
EPCs are needed whenever a property is:
built
sold
rented
Important to remember, you must have an EPC for potential tenants and buyers before marketing your property. Even if you aren't planning to sell or rent your home, an Energy performance certificate will help you understand how you can lower your fuel costs by increasing your home's energy efficiency.
Can I be fined if I do not get an EPC when I need one?
Yes indeed. You can be fined if you do not get an EPC when you need one.
What does an EPC contain?
An EPC certificate contains:
Average energy consumption and estimated cost.
Recommendations on how to cut energy consumption and save money.
An Energy Performance Certificate has a validity of 10 years, and the property gets an energy rating from A to G.
In England, Wales, and Northern Ireland, you will need the energy performance certificate for any building that is to be rented, built or sold. It is needed before property on the market.
You must get the EPC and send to prospective buyers or tenants upon request. In fact, you will need to do it before you put the property on the market. Keep in mind that any advice given ten years ago may need to be updated now.
Do all buildings require an EPC certificate?
Yes. However, some structures do not require an EPC, such as:
Worship sites.
Buildings that will be occupied for less than two years.
Some of the buildings that will be demolished.
Holiday homes and residential buildings are only used for 4 months out of the year.
Industrial and workshop buildings that are self-contained and have a total useful floor area of less than 50 square metres.
Residential buildings that will be used for less than 4 months per year
Non-residential listed buildings.
Buildings for agriculture that do not consume a lot of energy – if the work would change the building's character, you should seek your local authority advice.
Can I reduce the environmental impact of my homes?
Yes. According to the Energy Savings Trust, following the Energy Performance Certificate recommendations can save an average of £300 per year on fuel bills. The Energy Performance Certificate is intended to assist homeowners in reducing their home's environmental impact.
How can you raise the EPC rating of your home?
Lowering your home's EPC score will boost your property price, so you may as well do that. Loft insulation, investigation, and door/fireplace/pipe insulation are simple first things to do to keep your home's home energy efficient.
Does my property need an EPC certificate?
Yes, indeed. If you want to sell or rent your property, you'll need an EPC certificate. Find the details below:
Only the specialised buildings, temporary buildings, churches and listed properties are exceptions.
Even if you don't plan on selling your home, getting an EPC certificate is a low-cost and quick way to assess your home's energy-saving potential.
New builds might have an EPC already, so you will not need one.
Tenants must be able to see an EPC if a prospective landlord wants to rent their property and landlords could be fined if they don't have an EPC.
The only other time you'll need an EPC certificate is if you want to receive payments for solar panels through the Feed-in Tariff scheme.
To qualify for the standard rate of Feed-in Tariff payments, your property must have an EPC rating of 'D' or higher.
Can an EPC certificate save me money?
Yes. The EPC certificates provide detail on the potential cost of upgrading your heating, lighting, and water, in addition to advising you on what measures to take. It also tells you how much money you'll save on your bills after you've made the upgrades so that you can compare costs.
What Are The Minimum Energy Efficiency Standards?
The MEES (Minimum Energy Efficiency Standard) went into effect on 1 April 2018. With the MEES in place, the lowest rating that a privately rented property can get is a "E"; anything rated "F" or "G" cannot be rented out.
The landlord will be responsible for these improvements, up to a maximum of £3,500, in order to raise the property's rating to "E." To be eligible for an exemption, they must meet or exceed the £3,500 investment threshold before doing anything else.
What is the main purpose of the EPC certificate?
The EPC certificate's purpose is to indicate the total energy cost and carbon footprint of your property.
Can an EPC fail?
No. property will be rated between A and G once an EPC assessment has been completed. If you want to rent out a property to a tenant, it's been a legal requirement since April 2018 for the EPC rating to be at least an E. (unless you have a suitable exemption).
Related services: EICR, Gas and PAT.
Sources and references: