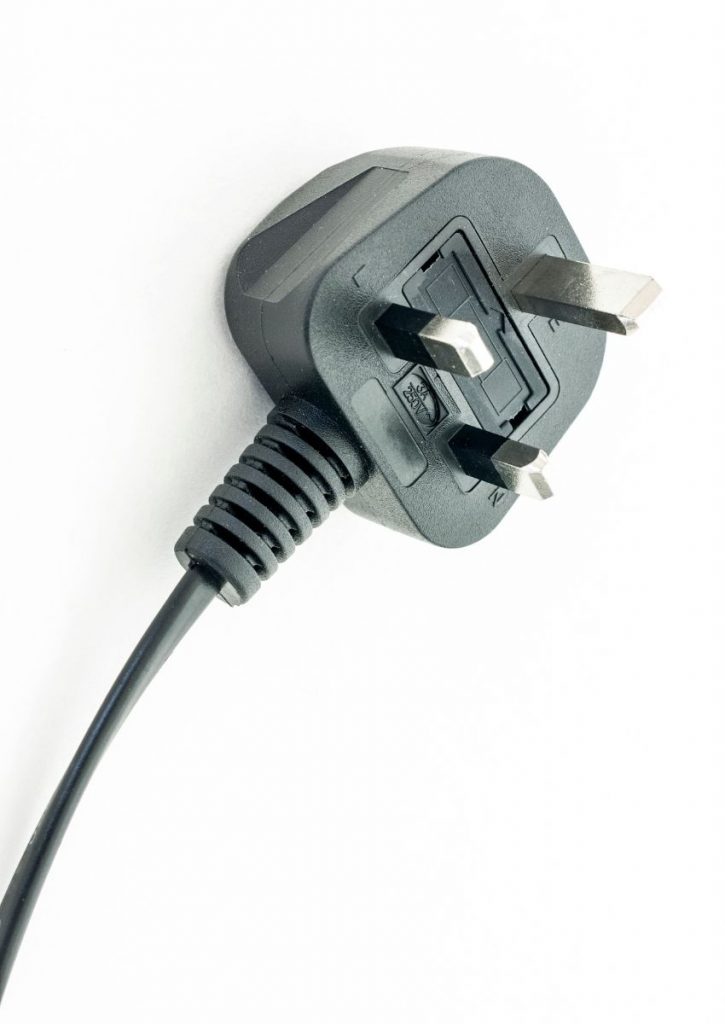 Do you need a PAT testing certificate for your electrical equipment? Finding a PAT testing company can be a tough job for anyone, but it's even more tough if you don't know anything about PAT testing or PAT testing certification. May be you've tried Googling "PAT testing near certificate near me " or "PAT testing company near me" in the hopes of finding someone local with a good track record. Most people face the difficulty of requiring specialised PAT testing skills that might not be available from those closest to you.
If you have tried Googling " PAT testing near me" to find someone, then look no further. London Landlord Certifications has a group of testers to carry PAT testing for your premises. The PAT testing is an essential step in complying with the many regulatory requirements, as it involves carefully inspecting the equipment and then failing or passing that appliance, indicating that a trained PAT tester has tested it and the appliance is safe to use.
London Landlord Certifications advise to carry out the PAT Testing every 12 months. You do not want to take the chance of being caught with an expired PAT certificate, or worse, being held liable for any damage or harm caused after your PAT testing certificate expired.
PAT inspection, or portable appliance testing (PAT), is an important part of ensuring that your property and company are secure at all times and that it meets legal requirements. Failure to enforce routine appliance testing will result in severe consequences, including insurance policy cancellation.
What is PAT or Portable appliance testing?
Portable appliance testing or PAT testing refers to the process of inspecting electrical appliances and tools to ensure that they are safe to use. It is done through a series of visual inspections and electronic tests.
Generally, the term "Portable Appliance Testing" is used to refer to a testing procedure done to help make sure portable appliances are safe to use. The PAT checking steps are performed using both visual inspection and electronic tests.
Although the majority of electrical defects can be found visually, some require testing. So it is critical to remember that visual inspection is required because other electrical problems can't be found using standard testing procedures.
PAT Costs / Prices :
PAT (Up to 5 items) from £65.
PAT (Up to 10 items) from £75.
PAT (More than 10 items) from £10 each item.
Do you need Portable Appliance Testing for a non-domestic property? Visit Non-domestic PAT.
How to get a PAT testing certificate?
London Landlord Certifications can carry out Portable appliance testing and provide the PAT testing certificate to landlords, homeowners, tenants, and commercial properties.
Who can do the PAT testing for me?
London Landlord Certifications has a group of PAT testers to do PAT testing for you in London. Most importantly, the PAT tester must have the ability and to be competent to do the work. However, a higher level of knowledge and experience is required when performing both inspection and testing, and the tester will need:
Appropriate testing equipment.
Knowledge of using the test equipment.
To understand the requirements and test results.
Who is responsible for electrical appliance safety?
The 'Employer' and landlord are responsible for electrical equipment safety.
What are 'electrical classes' ?
Electrical appliances are classified as Class 1, Class 2, or Class 3, with Class 1 being the most harmful and Class 3 being the least harmful.
The class of an appliance determines whether or not it requires PAT testing and to what extent. A complete PAT test is required for Class 1 appliances, a PAT insulation test is required for Class 2 appliances, and no PAT testing is required for Class 3 appliances.
What are Class 1 appliances
Essential insulation is used on this form of electrical equipment, which is protected by the earth. Examples of Class 1 equipment are Toasters, Kettles, Microwaves, Irons, Fridges, Tumble Dryers, Electric Heaters, Freezers and Washing Machines etc.
What are Class 2 appliances?
This electrical equipment type is safer because it has extra insulation and does not rely on the earth for protection.
Examples of Class 2 equipment are DVD Players, Televisions, Lamps, Hair Dryers and Power Tools etc.
What are Class 3 appliances?
Low-voltage items are classified as Class 3 appliances, which are the safest type of electrical appliances. It's possible that their charging cables would need to be PAT checked. Example of class 3 appliances: Torches, Mobile chargers and cameras.
How often do I need to test my electrical equipment?
The frequency at which equipment is inspected and tested is determined by the type of equipment and the condition in which it is used.
An equipment used on a construction site, for example, should be inspected more regularly than in a hotel room.
Do I need to check PAT testing every year?
You should. Electrical equipment that has the ability to cause injury must be maintained in a safe state, according to the Electricity at Work Regulations 1989. However, the Regulations do not define what must be done, by whom, or how often.
Is it necessary to maintain records of PAT testing, and should any appliances that have been checked be labelled?
There is no legal obligation to mark or maintain records of equipment that has been inspected or checked. On the other hand, a record and/or labelling may be an efficient management method for tracking and evaluating the safety of the appliances and scheme.
Do I need to check new appliances?
New appliances should be delivered in good working order without a formal portable appliance inspection or test. However, a quick visual inspection to ensure the object is not damaged is recommended.
Do I need to get an electrician to portable appliance testing (PAT) work?
No. The person performing the inspection needs to be competent to do it, have the necessary equipment, understand how to use the equipment, and be aware of the test results.
Is PAT testing compulsory ?
No. In fact, the law simply states that an employer or landlord must keep their electrical equipment in good working order in order to avoid risk. So it is quite essential to carry out PAT testing and get the certificate to make sure appliances are safe to use and comply with the regulations.
The law doesn't specify how or how often this should be accomplished. Employers and landlord should take a risk-based approach, taking into account the type of equipment and the purposes for which it is used.
What are the benefits of PAT testing?
Testing the appliances has a number of advantages, the most important one is to save lives. The best advantage of PAT testing for most workplaces and rental properties is that it checks the box that says you're doing whatever you can to ensure the electrical equipment you have is safe to use, thereby fulfilling the health and safety obligations at work.
What does Portable Appliance Testing involve?
The tester will carry out a visual inspection of the appliances, its plug and lead to determine your electrical appliances' safety and suitability. They will also carry out tests by the testing equipment to ensure the integrity of the appliances.
What will I receive?
After the portable appliance inspection and testing is completed, you should receive a report that includes at a minimum the following information:
An inventory with the type, name, place and description of each appliance.
For each appliance tested, a complete set of test results is given.
A complete list of any failed products, along with an explanation of why they failed.
Each appliance should have a clear pass or fail label that includes the inspection date, the next test due date, and the signature of the inspector.
What are the categories of appliances?
There are seven categories of appliances that should be subjected to PAT testing or at the very least, visual inspections:
Cables and chargers
Fixed appliances
Hand-Held appliances
Moveable appliances
Portable appliances
Stationary appliances
IT appliances
Related Services:
Sources and references: