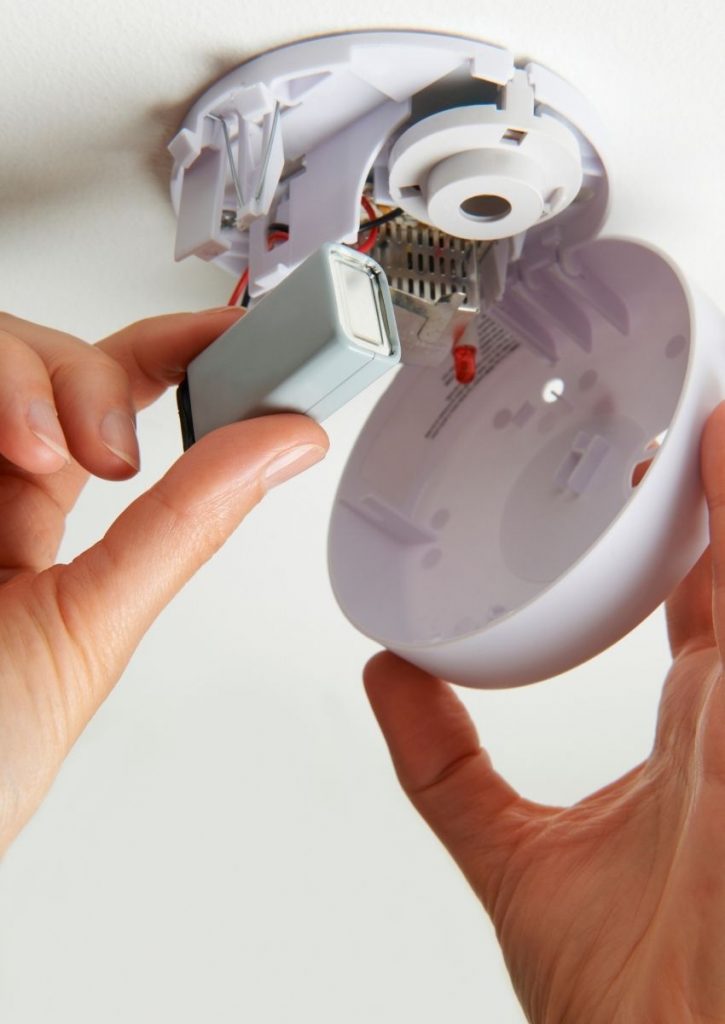 Get the smoke alarm safety certificate for your property. London Landlord Certifications has a group of electricians to carry out smoke alarm testing and inspections.
Smoke detectors are valuable assets in the fight against fire. However, just because you have smoke detectors does not guarantee that your home is protected. Smoke detectors or alarms can become less sensitive and become ineffective over time.
Smoke detectors must be checked for both functionality and sensitivity on a regular basis by law.
In reality, a professional must check the sensitivity of smoke detectors every year in order to get a smoke alarm certificate.
What are smoke alarm installation requirements?
Smoke detector installation is a legal requirement for all rental properties in England. Here are a few of the most important:
In the main habitable space, there should be at least one smoke alarm (commonly the living room).
A smoke alarm should be installed in every circulation space on each storey (i.e. landings and hallways ).
Any access room that serves an inner room should have at least one smoke alarm.
Every kitchen has at least one heat alarm mounted.
You or your letting agent must check that each alarm is operational on the first day of a new tenancy.
What is a smoke alarm certificate?
A smoke alarm certificate is a report issued by a qualified electrician or competent person. In fact, the smoke alarm/detector safety report shows that all smoke alarm installations in a property are working properly.
How to get a smoke alarm safety certificate?
You will need to hire a company like London Landlord Certifications with qualified electricians or competent people to carry out smoke alarm testing and inspection. After completing the assessment, they will produce a smoke detector certificate that includes the condition of the smoke alarms/detectors. You can hire a technician by googling "smoke alarm certificate near me". In fact, you can contact London Landlord Certifications to book an appointment for the testing of your smoke alarms.
I am a landlord. Do I need a smoke detector certificate for my rental property?
Beginning October 1, 2015, private landlords are required by law to instal at least one smoke alarm on each storey of their buildings. Following that, the landlord must ensure that the alarms are operational at the outset of each new tenancy.
What happens if I do not comply with the regulations?
When a landlord fails to comply with a remedial notice, local authorities may impose a fine of up to £5,000.
How to test the smoke detector?
You'll want to test the smoke detector after you've determined that the alarm is working. You can do this by lighting multiple matches at once or using a smoke detector test aerosol spray. This spray will help you figure out if your smoke detector is actually picking up smoke particles. You can test this at least once a month.
What type of smoke detector do you have?
Individual smoke detectors may be bought and are either battery-powered or hardwired to the home's electrical system. A hardwired smoke detector is equipped with a backup battery mechanism that must be checked and replaced on a regular basis in the event of a power failure.
Hardwired alarms are popular in newer homes. A qualified electrician can mount hardwired systems.
Where should I install a smoke alarm or detector?
The regulations do not specify where the alarms should be installed. When mounting the alarms, make sure to obey the manufacturer's instructions. Smoke detectors should be mounted to the ceiling in a circulation room, such as a hall or landing.
Related services:
CO Alarm Certificate
Sources and references:
Smoke Alarm Regulations Gov.uk.