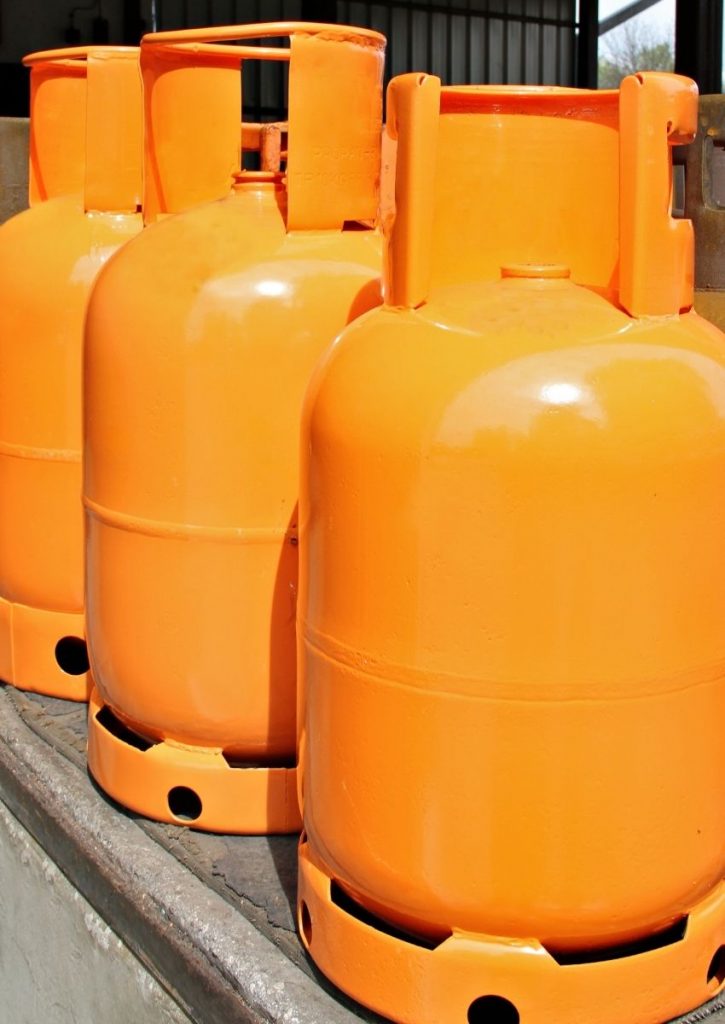 Do you need LPG gas safety certificates? Choosing a LPG engineer can be a hard job for anyone. Maybe you've tried Googling "LPG gas safety certificate near me" or "LPG certificate near me" in the hope that you'll find someone who can issue the LPG gas safety certificate for your LPG gas appliances. The challenge for most people is that they need specific skills that may not be provided by simply the closest to you.
For landlords, commercial establishments, mobile catering units, and even homeowners, an LPG gas safety certificate is required. There is no way to say whether a gas appliance and its related connections are safe and stable without it.
London Landlord Certifications offers LPG certificates to catering establishments in Greater London. The professional Gas Safe engineers are fully trained to undertake the regular maintenance and repair of LPG gas installations, both within commercial and residential properties.
What is a LPG certificate?
LPG gas certificates are the documents issued by a gas safe register that holds LPG qualification. London Landlord Certifications has a group of LPG engineers to carry out LPG inspections and testings. They can issue a certificate after completing the LPG inspections and testings. Contact now.
How to get a LPG certificate?
You will need to hire a gas safe engineer with a qualification of Liquefied petroleum gas and appliances. In fact, London Landlord Certifications can fulfil the requirements.
What is LPG?
Liquefied petroleum gas (LPG) is a liquefied type of hydrocarbon gas. LPG is a colourless, less carbon, and high-efficiency gas. Propane, butane, or a combination of the two are the most common forms of LPG. It is scented with a strong odorant to make it more readily detectable.
What is propane gas?
Propane has the molecular formula C₃H₈ and it is a three-carbon alkane.
Propane is a form of LPG (Liquefied Petroleum Gas). While propane is a gas, it can be liquefied and kept in a propane gas cylender.
What is the propane gas used for?
Propane gas can be used to power a wide variety of LPG gas appliances.
So you can use propane to fuel your refrigerator, off-grid central heating, BBQ, caravan, patio heater and forklift truck.
What is butane gas?
Butane is like propane, it is an alkane with the formula C₄H₁₀.
What is the butane gas used for?
Butane gas is perfect for caravanning vacations and camping, as well as refuelling your portable gas heater in colder evenings.
What is biopropane?
It is a renewable propane.
What is the biopropane gas used for?
You can use it in your home, forklift trucks and other commercial transport etc.
Are propane and butane safe?
Propane and butane, like all other types of gas, are absolutely safe when used properly.
What is the cost of LPG gas certificates?
The cost of LPG Certifications can vary on number of factors including locations, type of the appliances and properties. Generally, the cost of LPG gas certificates would be somewhere between £145 to £250 plus VAT.
How many types of LPG can I have?
LPG comes in three varieties. Propane, butane, and BioLPG are the three types, each has its own set of features.
Why do I need the LPG gas safety certificates?
For properties with LPG gas and appliances, LPG certificates are necessary documents.
A LPG gas certificate certifies that your home is safe. If you own a business, this demonstrates that you care for your customers' safety and that you operate a responsible and well-managed operation. It is a legal requirement for businesses and rental properties to have a valid LPG certificate.
LPG certificates are required for the following properties:
Mobile Catering
Hotel
Caravan
Motor Home
Burger Van
Camper van
Holiday Home
Restaurants
Any residential properties use Liquefied Petroleum Gas (LPG)
Any commercial and industrial properties use Liquefied Petroleum Gas ( LPG)
Boats
Trailer
Public buildings
Other hospitality business
Leisure accommodation
Park
Self-catered holiday accommodations
I have a mobile catering business. Do I need LPG certificate?
When selling to the public at an event or on a fixed site, mobile gas catering safety certificates are required. LPG gas certificate demonstrates that you care for the welfare of your customers and employees.
Landlords' responsibility for LPG safety
As a landlord, you are legally liable for your tenants' gas safety. You must comply with the following legal requirements:
Repair and ensure the safety of gas pipes, flues, and appliances.
Ensure that each appliance and flue is subjected to an annual gas safety inspection.
Keep records of each gas safety inspection.
You can also remind your tenants about their duties when they are renting your property.
Can I run my food production business without LPG certificate?
No, you won't be able to function without it. The certificate is required for all food processing and was implemented as a public safety precaution. If the commercial food store is caught without the certificate, the government will shut it down.
Who can do LPG work?
Only LPG gas engineers can work on LPG gas systems and appliances. LPG gas work requires a higher level of qualification and experience. Finding ideal LPG gas safe engineers is typically difficult. Look no further. London Landlord Certifications has a group of LPG gas engineers you can trust.
Contact LLC now. In London and the surrounding area, LLC offers a wide range of gas and and electrical services. LPG gas record is a legal requirement for commercial premises such as bars, offices, restaurants, bars, cafes, and other public buildings, according to the Gas Safety (Installation & Use) Regulations 1998. It ensures that the gas system and appliances have been inspected by a certified gas safety engineer who has permission to issue the LPG records.
Related services:
Domestic Gas Safety Certificate
Sources and references: