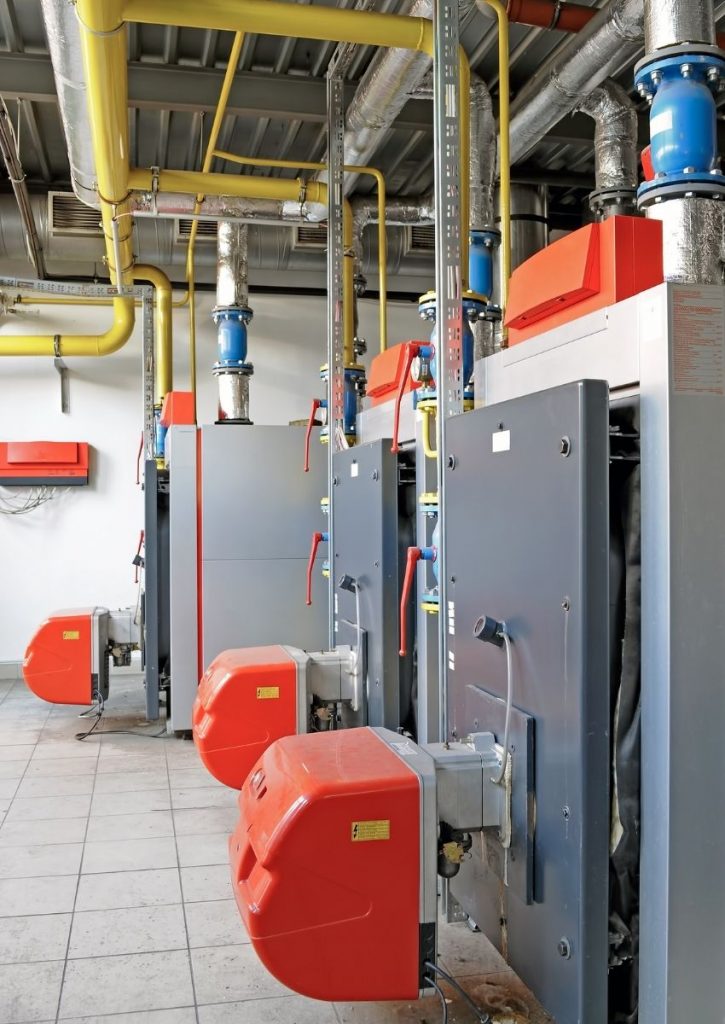 Receive your commercial gas safety certificate from a qualified gas engineer. London Landlord Certifications can carry out inspection and issue a safety certificate. On 6th April 2008, the commercial gas secure installation and use legislation was passed.
The commercial gas certificate is a legal requirement for properties that are leased or used for businesses in order to protect the general public and employees from dangerous gas installations. The responsible individual must conduct an annual commercial gas safety certificate inspection and keep records for 2 years.
The need for certificates is a legal requirement, and the CP17 commercial gas safety inspection can be performed between the 11th and 12th months after the previous gas certificate expires (if the property has been permanently rented out). As a result, it's important to include the date of the previous gas test so that engineers can conduct a new gas test in plenty of time before the previous one expires.
Restaurants, bars, cafes, offices, and other public buildings are examples of commercial establishments. In fact, commercial gas certificates show that the gas system has been inspected by a registered gas safety engineer with authority to grant a commercial certificate.
London Landlord Certifications serves the following locations: London, Essex, Berkshire, Surrey, Hampshire, Buckinghamshire, Kent and the surrounding areas.
BOOK your gas Safety check today.
Commercial Gas Certificates
CP12 Landlord Certificate
CP15 Commissioning and annual Servicing
CP16 Testing and Purging
CP17 Non-domestic safety certificate
CP42 catering Gas Certificate
What is a commercial gas safety certificate?
A Commercial Gas Safety Certificate is a record issued by a gas safe engineer. It shows that a licenced engineer has inspected the gas appliances and pipes during the previous 12 months. Any commercial building that uses gas is required by law to have a yearly inspection.
How to get a commercial gas safety certificate?
You need to hire a gas safe registered to carry out a gas safety check for your commercial premises. London Landlord Certifications has a group of gas engineers. They can issue a commercial gas safety certificate for your business, commercial property or large gas boiler installations.
London Landlord Certifications is a commercial gas safe certified business that provides service to commercial clients, including schools, care homes, restaurants, pub, bar, offices, warehouses, universities, schools and other businesses.
What is a business gas safety check?
A business gas safety check consists of a Gas Safe Register engineer inspecting or servicing your commercial gas appliance or boiler. They'll examine your gas appliances and installations to ensure it's secure and efficient.
What happens on a gas safety check?
Gas safe registered engineers from London Landlord Certifications will inspect and test the gas appliances & system in your premises to ensure they are safe and functional.
A safety inspection of your gas appliances and installations will ensure the followings:
They will check if your gas meter is safe and in good condition.
Check the emergency valve.
Gas interlock system where applicable.
Ventilation.
Room temperature where applicable.
Appliances are ideal for the room in which they are installed and are securely connected to the gas pipework.
Flues are properly working.
The systems are running safely as they should be.
Why does gas safety matter?
Gas safety is not only your legal necessity, it's also a severe health and safety concern if not given the attention it needs. Please note, gas safety is not only a legal requirement; it's also a major safety concern if not appropriately addressed. Every year in the UK, many people die from carbon monoxide poisoning, and if you don't give gas safety the attention it deserves, you're putting your employees at risk of gas explosions.
That's why it's crucial to get your appliances serviced by a certified gas safe engineer. Otherwise, they risk destroying your equipment or, in the worst-case scenario, making them unsafe, putting you and your employees in danger.

Your commercial gas safety responsibilities
Commercial Gas Safety (Installation & Use) Regulations 1998.
On 6 April 2018, the Commercial Gas Safety Regulations for Installation and Use were adopted. It is the duty of any employer or self-employed person to ensure that any gas appliances, gas pipework or flue installed in every workplace under their control are kept safe to prevent danger or damage.
As an owner of a commercial property, it is therefore important that your commercial properties provide gas safety of gas appliances. Get your inspection and servicing from London Landlord Certifications.
Your annual gas services and inspections
London Landlord Certifications offers a variety of services ranging from a one-time annual service to ongoing maintenance. In fact, commercial boiler service and inspection will ensure that your company's boiler is in good working order. A malfunctioning boiler can cause issues and even start leaking poisonous carbon monoxide.
Commercial boiler services and inspections can include:
A safety inspection of your meter.
Check isolation valve.
Check the condition of all visible gas pipework.
A tightness test.
CO level.
Ventilation.
Check the condition of the boiler.
Boiler service.
Issue a commercial safety certificate.
The cost of the commercial boiler service would be from £250 plus VAT. Learn more about boiler service.
How much does a commercial gas certificate cost?
The cost of a Commercial Gas Safety Certificate is determined by the job's size, appliances and locations. The average cost of the inspection is between £145 to £550 plus VAT. To make the process more affordable, London Landlord Certifications suggests getting all gas appliances tested at the same time as your annual maintenance.
Do I need one?
Yes, indeed. A commercial gas safety certificate is required to ensure that installations are in good working order and do not pose a safety risk to the public. A defective gas appliance may cause a gas leak, posing a significant risk of fire and CO poisoning. A valid certificate is often required for insurance purposes, as without it, the insurer would almost certainly refuse to payout in the event of a claim.

Who can issue commercial gas certificates /CP17?
Only a commercially qualified gas safe engineer/business may provide a commercial gas safety certificate. A domestic engineer cannot issue commercial gas safety certificates. London Landlord Certifications' engineers will come to your commercial property (or large boiler installation) and conduct various gas safety tests on each gas appliance. Hire now.
How often do I need to get commercial gas safety certificates?
A Commercial Gas Safety Certificate is only valid for one year from the date it was issued. So, you must obtain a new certificate before the current one expires.
Is it a legal requirement?
An annual gas safety inspection of commercial gas appliances is a legal requirement for commercial properties.
London Landlord Certifications will provide your business with a commercial gas certificate once the inspection is completed.
An annual gas safety inspection is required for any commercial or industrial property and any commercial catering establishment with gas appliances. If you are a landlord of the commercial properties and rent out properties to tenants, are included in this category. For both natural gas and LPG sites, London Landlord Certifications can conduct safety inspections and issue certificates.
I am an employer. Do I need commercial gas certificates?
The law gives commercial premises the obligation to ensure that gas appliances are maintained and serviced. The safest way to check your appliances is to perform a gas safety check (CP17) and boiler services.
Does a commercial landlord have to provide a gas certificate?
Unless the laws of tenancy state something else, it is a legal obligation for commercial landlords to ensure a gas safety record for eligible appliances is completed. Where such appliances are classified as commercial gas appliances, the inspection will be required by a commercially qualified engineer.
Do businesses need a gas safety certificate?
If there are commercial gas appliances installed at a business location, it is recommended that they obtain a commercial gas protection certificate.
For restaurants, hotels, and companies with a catering installation, a business gas safety check may be either a CP15 servicing and commissioning is needed for commercial heating installations or a CP42 commercial gas safety certificate for catering.
How long does a CP17 / commercial gas safety certificate last?
Every 12 months, a gas safety inspection is needed.
What's a kitchen gas safety CP42 certificate?
It is a gas safety record. A commercial gas engineer who holds the required commercial catering gas qualification can issue a CP42 gas certificate. The certificates are intended to record special checks only for restaurants, mobile catering facilities, fast foods, university kitchens, school kitchens and commercial kitchens.
How is London Landlord Certifications keeping customers safe during engineer visits?
Your safety is the highest priority of the engineers from London Landlord certifications. The engineers will take every precaution to control coronavirus at your place of business.
Related services:
Useful links:
The Gas Safety (Installation and Use) Regulations 1998